About RealMobileCasinos.com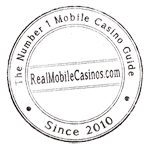 With Realmobilecasinos.com our aim is to provide you with the very best mobile casinos around. All mobile casinos presented on our site are fair, regulated casinos with fast and easy payouts.
Realmobilecasinos.com have been online since 2010 and we work as hard today as we did back then to bring you the best mobile casinos online with the best info and bonus offers.
We rank the casinos based on several different factors specifically adapted for mobile play. These factors include mobile graphics and software, number of different mobile games offered, quality of customer support as well as number of deposit and withdrawal methods available.
The signup bonus is not part of the ranking as it is constantly changing and also only applies on your first couple of deposits to the mobile casino. Instead we present the bonus for each of the casinos we have in our toplists in a separate column.
About Us
This is the team behind Realmobilecasinos.com
Jonas
Has been in love with casino and poker games since early childhood. Started betting on football and icehockey at 7 years of age. Former professional pokerplayer who now dedicates himself to writing guides and articles about casino and poker. Thinks Roulette is the purest game in the casino.
Favorite Games:
Omaha, Holdém, Roulette and Blackjack
Daniel
Started out betting on horses and football especially the popular Swedish games V75 and Stryktipset. Still loves the horsetrack. Been in love with gambling practically all of his life. These days he plays mostly poker and blackjack.
Favorite Games:
Holdém, 5 Card Draw and Blackjack
Follow Daniel on Twitter:
Maria
Loves every game where money can be won. Has no problem with ruining a great pokergame with her "feel" for the odds. She seems to take home more pots than what should be expected this way though. Especially the big ones..
Favorite Games:
Roulette, Omaha and Slots
Contact Us
Should you wish to contact us for any reason, this is the email to use;

And you can also find us and instructional videos for mobile casino gaming on the RealMobileCasinos.com Youtube Channel