Videoslots
Videoslots.com Review
Introduction
Videoslots.com claims to be the world's biggest and most innovative online casino. Theyare offering players over 1700 games, great customer service and unique features and promotions. So they could very well be right.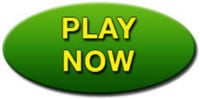 Videoslots is the casino for players who enjoys innovation, different products and good service. If you're not after the old school casino fever, then you ought to take your spins to Videoslots.com and see what they have to offer.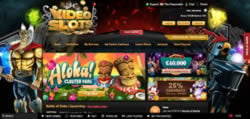 Transparency
Videoslots take great pride in their transparency, honesty and trustworthiness towards customers and this can be seen through their open door policy. Customers are always welcome to visit their offices, meet the big family and get a better understanding of the operation.
Videoslots.com offer amongst the fastest registration, KYC process and withdrawal system in the industry and this has added a lot of value to their customers.
When playing at Videoslots.com you get the feeling that they really do want to make things better and they are constantly looking to increase the experience of the player and also the number of different payment solution options available.
Videoslots Mobile Casino
Videoslots are offering a really good mobile casino. It works well for playing on any iPhone or iPad as well as on Android and other tablets.
Videoslots Bonus
The Videoslots Bonus system is quite good and they offer wager free casino races, cashback promotions and voucher free spins.
Another unique promotion at Videoslots.com is 'Battle of Slots'. It is the first of its kind in the industry and they are constantly adding new features to improve its product offering.
You'll find out more about Battle Of Slots below.
Battle Of Slots
Videoslots.com has been built from the roots up around the concept of innovation, a high level of service and being user friendly. Battle of Slots is most definitely one of the main products that defines this innovation and differentiation.
What is Battle of Slots
Battle of Slots is a feature giving players the chance to compete against each other in one great battle, with a chance to meet, chat and socialize in real time.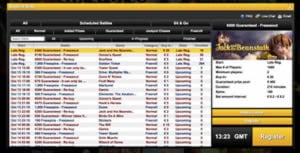 A Social Casino Platform
Along with this the players also get the opportunity to get a taste of different slot games while participating in different battles. The popularity is increasing and currently Videoslots have been seeing participation figures of around 400 – 500 players in one single battle and around 1500 – 2000 unique players participating daily. Battle of Slots has also created a social casino platform.
Jimi Hendrix Videoslot
Based on its market breaking success 'Battle of Slots', Videoslots.com wanted to come up with an original marketing campaign. After some thought they decided to create the Jimi Hendrix 'Battle of Slots' weekend, and were not a tiny bit sorry because the results were outstanding.
During the Jimi Hendrix Battle of Slots weekend, players spun over 1 million spins and after this huge success they held a second 'Battle of Slots' weekend where they partnered up with the game Motorhead from NetEnt. The record breaking 1 million spins from the previous Battle of Slots weekend was surpassed.