UIGEA For Mobile Casino Players
The Unlawful Internet Gambling Enforcement Act of 2006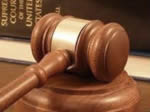 In a nutshell, the Unlawful Internet Gambling Enforcement Act of 2006 prohibits any form of 'restricted transactions', literally payments conducted knowingly between gambling businesses and a third party which places a bet or wager through Internet gambling. Furthermore, the UIGEA also promulgates certain regulations that block or prevent restricted transactions from occurring.
What is the UIGEA For? (Section 5361)
While the UIGEA was designed to counteract the growing bane of Internet gambling and the subsequent setbacks that it gave to credit card companies and banks, it also serves to govern inter-continental gambling and cross-country betting which, due to the disparate monetary rates, can often result in great financial losses.
Effects on Mobile Casinos and Poker players (Section 5362)
The UIGEA has been created in response to the growing fear that mobile casinos and online gambling may not only encourage illegal transactions between two parties, but that they also compromise the safety, privacy, and financial stability of an individual – more so underage people who may engage in gambling activity.
Online gambling tends to have a 'financial transaction provider' which covers a very broad spectrum from the designated area where you pay membership fees, physical location or online, to the area where financial transactions in the form of bets are conducted. In plain-speak, this would be the 'sever' where all financial transactions are conducted, and in order for it to abide by the Act, every financial transaction provider is closely monitored by Federal Reserve Board and are required by law to register or provide transparency so that their designated payment systems can be guaranteed free of any restricted transactions, or otherwise tag and block the flow of traffic to such sites.
The Act also covers money transfers under Section 5363 which states that no person engaged in the business of betting or wagering may knowingly accept transferals of monetary value in cash or in kind, regardless of the medium, which may allow for peoples' participation in unlawful Internet gambling.
While the Unlawful Internet Gambling Enforcement Act of 2006 has markedly reduced the rate of Internet gambling in the U.S.A., the online gambling games still prevail in many parts of the world. As a response, many European online Poker websites have actually blocked players from registering and playing, as the Act, according to the game developers and providers, cuts down on their profit and ruins the thrill of the game.