Fantasy Sports For Cash
Daily Fantasy Sports For Real Money
Fantasy sports gives people with knowledge and a large passion for sports an opportunity to earn a enormous potential sum of money.
Many people profit from playing fantasy sports each season and there are many tools out there for you to start playing today.
Many websites out there operate very similarly, so information in this article will universally help you begin playing fantasy sports today.
Play Fantasy Sports for Cash - Getting Started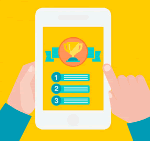 Many top fantasy sites operate on mobile applications as well, making it convenient to check how your fantasy dream team is performing throughout the day.
Mobile Fantasy Sports For Cash
These mobile applications are available to download from the Google Play Store if you have an android device or from the Apple Store if you own an Apple device.
We recommend using an iPad or Tablet but playing fantasy sports on mobile works as well. Preferably on an iPhone or Android device.
The mobile apps then ask you to sign in with an account that you will need to create online. So, first create your account online at the fantasy sports website of your choice. Then go ahead and download the mobile software and start using their fantasy sports app.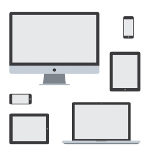 Creating an Account
Fantasy sport sites require you to create an account using an email and password and then require an entry fee on the various tournaments or leagues that are offered.
Leagues are typically smaller in size, similar to the size of a friend group, which makes it convenient to set up a league with your friends and go against each other.
Playing for Real Money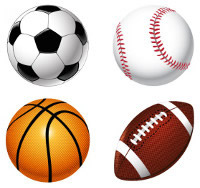 If profit is you main goal, tournaments should be in your main interest. Pitted against thousands of other people with a low entry fee, reaping a large profit is a possibility for a smart player.
A fantasy player will then enter one of these desired game modes and draft his or her dream team. A salary cap is usually given for you to buy your desired players and craft your team.
Picking what athletes join your team is the most important component of fantasy sports as the amount of points your players earn is directly correlated to your winnings.
The more points you have over the people in your league, will lead to a larger cash payout. At the end of the tournament or league, leaderboards display who obtained the most points and if you are a winner. If you are a winner, you can request a cash payout.
Getting Paid - Payout / Withdrawal Methods
Payout is usually through PayPal, Skrill, Bank Wire, Credit and/or Debit Card or Check and your cash is usually given to you in a timely manner. A smart player will always win over an inexperienced fantasy player, which is why developing a strategy before putting in that first entry fee might be a good idea for a beginning player.
Fantasy Sports For Cash - Strategy
Going into fantasy sports is not an easy feat if profit is your goal. The majority of fantasy players do not profit from fantasy sports and that is mainly from a lack of strategy.

Many of the top fantasy players spend hours a day analyzing players from all leagues. Whether its football, basketball, baseball, ice hockey, etc, fantasy players spend hours a day watching players from every team, developing spreadsheets, implementing algorithms, and predicting which players are due to do well in upcoming weeks.
For beginning fantasy players, it is wise to choose a sports league you are most familiar with and familiarize yourself with all of the players in the league.
Fantasy Sports Strategy - Drafting
It is very important to develop your own strategy into drafting players, as on many top sites you are not restricted to the creativity of your potential dream team. The players are priced based on their real-life performances, respective to the website you are playing on.
A salary cap is given to you to craft your team and it is up to you on how you spend that money to maximize the points you take in each week. Top fantasy players draft athletes on their team that have a great value for the price that is given to them. Many times it is not smart to draft Lebron James and Tom Brady right out the jump, but rather to build an entire team of lower budget athletes that perform great week in and week out.
The Secret to Winning at Fantasy Sports
If you can find an athlete that has an outstanding performance for a cheap salary, a high payout is soon to come your way. It is also important to factor in sudden, acute possibilities such as injuries.
One of the most important things is how you draft your players, and it would not be a bad idea to develop a strategy prior to entering a fantasy tournament.