Online Pool
Online Pool Basics
Long ago, okay not so long ago, pool players often played in a noisy, smokey bars and taverns. Thanks to modern technology people are playing pool online and it has been a hit among players because they can play in the comfort of their home.
An online search provides hundreds of sites for the pool enthusiast. Players can play free or put their skills to the test by placing a wager at various online gambling sites. Play while waiting in line with mobile versions of online pool.
Best Online Pool Sites
With so many sites, it can be difficult mucking through them all. The key is to find the one that best suits you by asking yourself a few questions. Playing for fun, or real money? Will you be playing from a laptop or computer only or play only on your tablet or smartphone?
Mobile Online Pool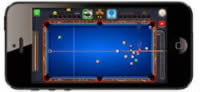 Fortunately, there isn't any limitation about what devices can play pool and it's important to ensure the game site meets your needs.
If playing for fun at http://www.knowledgeadventure.com, play is restricted to the browser as opposed to an app designed for smartphones and tablets.
The online pool sites presented here does offer mobile

pool games. Usually it's through downloading the mobile pool app, but several sites also offer mobile play through the browser.
Popular Pages
Online Pool on iPad and Tablets
Playing online pool on your iPad or tablet is actually the best game experience. The same is true for mobile phones with large screens like the iPhone 7 and also iPhone 6 and of course the iPhone 6+. You'll find these devices very suitable for online pool.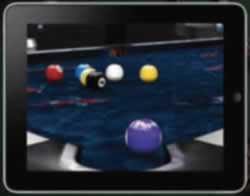 Before playing, test the game and poolsite of your choice so that it works on all your devices. Especially when playing for real money you want to make sute that you have the best settings possible for crushing the game.
8 Ball Pool
There is also the question of what pool game to play. Each site could have one game and another site has several to choose from. The majority of sites have 8 ball pool, which is the most popular game played.
8 ball is won after the player clears their balls from the table, leaving the 8 ball remaining. The player must call the pocket for the 8 ball and make the shot without scratching to win the game.
Best Online Pool Games
9 Ball
Other billiard games are 9 ball, straight pool, and one pocket. It doesn't end there though as there are other game styles and variations in the rules, so it is important to read the rules of the sites billiard games, especially when making a wager.
9 ball pool is the most common among professional players. Players start with the 1 ball and move up to the 9 ball after clearing the table of the remaining balls. Call the pocket for the 9 ball and sink it to win the game.
Straight Pool
In straight pool, the players decide how many points are needed to win the game. After that has been settled the player calls a ball and pocket to earn a point. The remaining ball on the table is not played and remains in play. Rack the 14 pocketed balls and continue playing until someone reaches the agreed upon point level.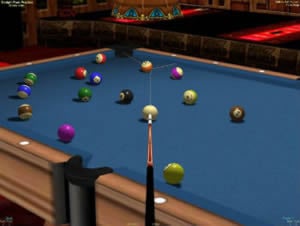 With one pocket pool, players each chooses one pocket and decide what score to play to. All other pockets are out of play and each player scores a point when the ball lands in their pocket.
Free to Play Online Pool
The vast majority of pool games are free and generally the 8 ball pool game is the only one available. www.miniclip.com is one such site and the most popular when playing for fun. Yahoo and MSN also have pool games to play free. Other sites include espn.go.com, www.knowledgeadventure.com and www.agame.com to name a few.
Each sites controls and play methods are different. One site may require pulling the stick back with a finger or mouse to mimic offline pool methods. Others require choosing the amount of pull back on the stick and again to determine the shot's power. Play around with a few to decide which site gives provides the experience you are seeking.
Real Money Online Pool
This is where things can appear misleading. Most of the sites don't offer real money and instead players earn credits that can be exchanged for non-cash items, like http://www.gamecolony.com and www.8ballclub.com. It's important to check out the terms and services before signing up only to discover there is not any real money to be won.
Best Real Money Online Pool Sites
Play89 at http://www.cashgamecentral.com/games/sports-games has both free and cash play available. The site also has 6 different pool games to play along with 8 and 9 ball championship play.
Other sites like https://www.worldwinner.com offer preset amounts of cash and tournaments where players win the entrance fee all players paid to join the tournament. You also can't join a tournament without first earning your way there. Cash wins range from 25 cents to $5 dollar play.
When playing pool online for real money it is important to read the rules, methods of payment, terms of service and most importantly, high-level security.